The apparent professional video editing option for Mac users is Final Cut Pro X because it is produced by Apple for usage on Apple machines. If you use a Mac, you may refine your uncut video footage into brief, snappy sequences with titles and transitions using Apple's free iMovie programme. However, you'll ultimately reach a point when iMovie's restricted toolkit won't be sufficient for your editing needs and aspirations. Then you'll need to spend your money on a more advanced and potent non-linear editing programme, such as Final Cut Pro X.
But should you continue to use Apple software and purchase Final Cut Pro X instead of the equivalent Adobe Premiere Pro CC? When choosing between the two apps, consider each one's advantages and disadvantages. Adobe Premiere Pro is available to you if you currently have a subscription to the Adobe Creative Cloud All Apps Plan, but you will need to maintain paying each month in order to use that app. Once purchased, Final Cut Pro X can be upgraded for free whenever Apple releases new versions with more tools.
---
Final Cut Pro X Interface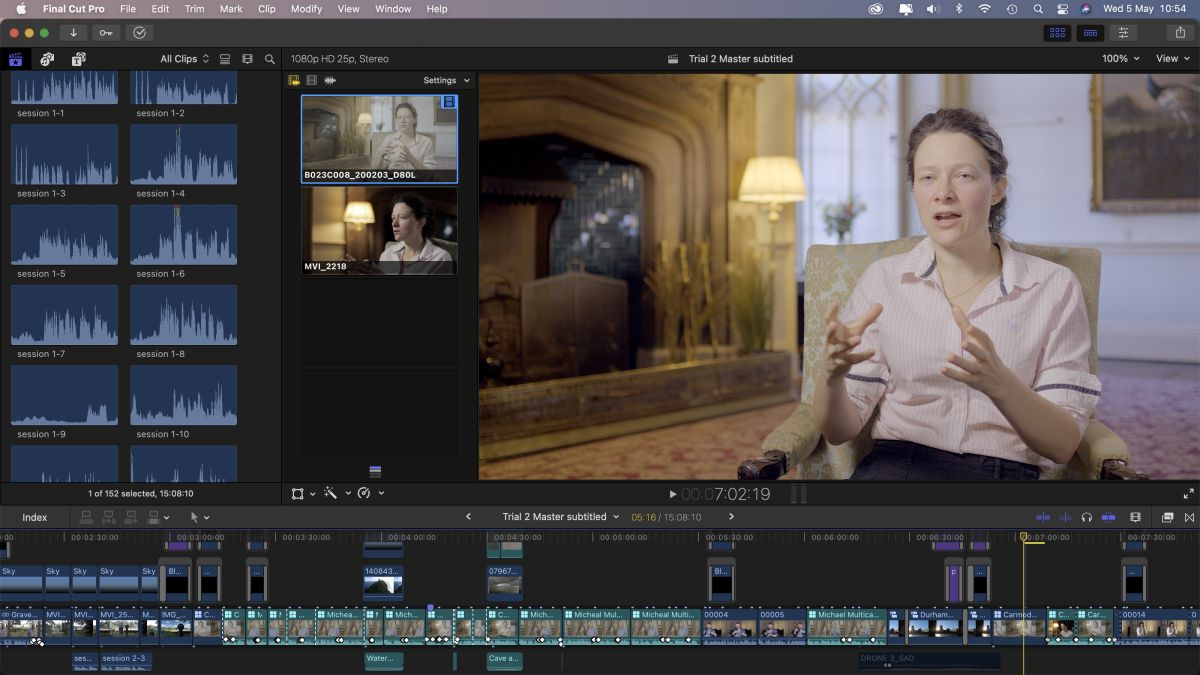 The interface is one strong argument in favour of Final Cut Pro X over Premiere Pro for Mac-based editors. You'll notice that Final Cut Pro X appears reassuringly similar to iMovie's white text labels on neutral black and grey panels. In a column of Events on the left, similar to iMovie, Final Cut Pro X stores raw video. Preview thumbnails are shown in an adjacent panel, and a timeline is displayed at the bottom. The edited outcomes are displayed in a viewer. Users of iMovie should be able to import, arrange, and trim clips in the timeline right away thanks to this very identical workspace. You'll face a greater learning curve before you can even begin making simple modifications because the Premiere Pro workspace seems less familiar.
---
Key features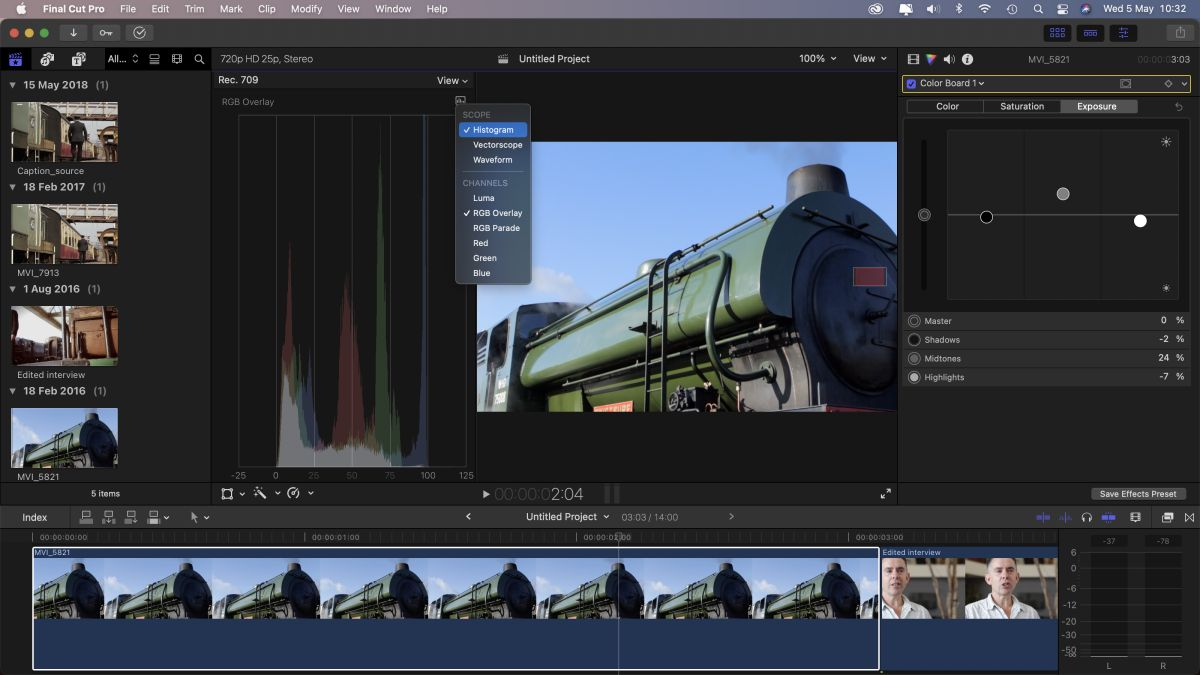 Thanks to its comprehensive collection of high-end tools and capabilities, after performing the fundamental duties of importing and editing clips, you can explore the many "bells and whistles" that Final Cut Pro X has to offer. You can call tools like a Histogram Scope to make sure a clip is exposed properly. You may adjust exposure in the Color Inspector using this wavy graph to provide a balanced range of tonal detail. Additionally, you may use the Color Inspector to selectively adjust the Saturation in the shadows, midtones, and highlights or create colour hue shifts for a more artistic appearance. A Hue/Saturation colour effect, which enables you to employ curves to specifically change a given color's hue, saturation, and lightness, can be used for even more colour control. You may perform artistic colour gradations because of this.
34 drag-and-drop filters are available in iMovie, which can easily create a variety of artistic effects. 168 filter effects are included in a larger, more complete library in Final Cut Pro X. In Final Cut Pro X's Video Inspector, you can change the filter parameters to alter the filtered appearance, unlike iMovie. There are some especially inventive filter effects. For instance, the SLR filter simulates viewing video through the lens of an SLR camera. Key frames can be used to adjust the camera's focus and even start an animation of the shutter to take a picture. You may give your movie texture and diversity by using these animateble filter effects, which can aid in more imaginatively telling a tale.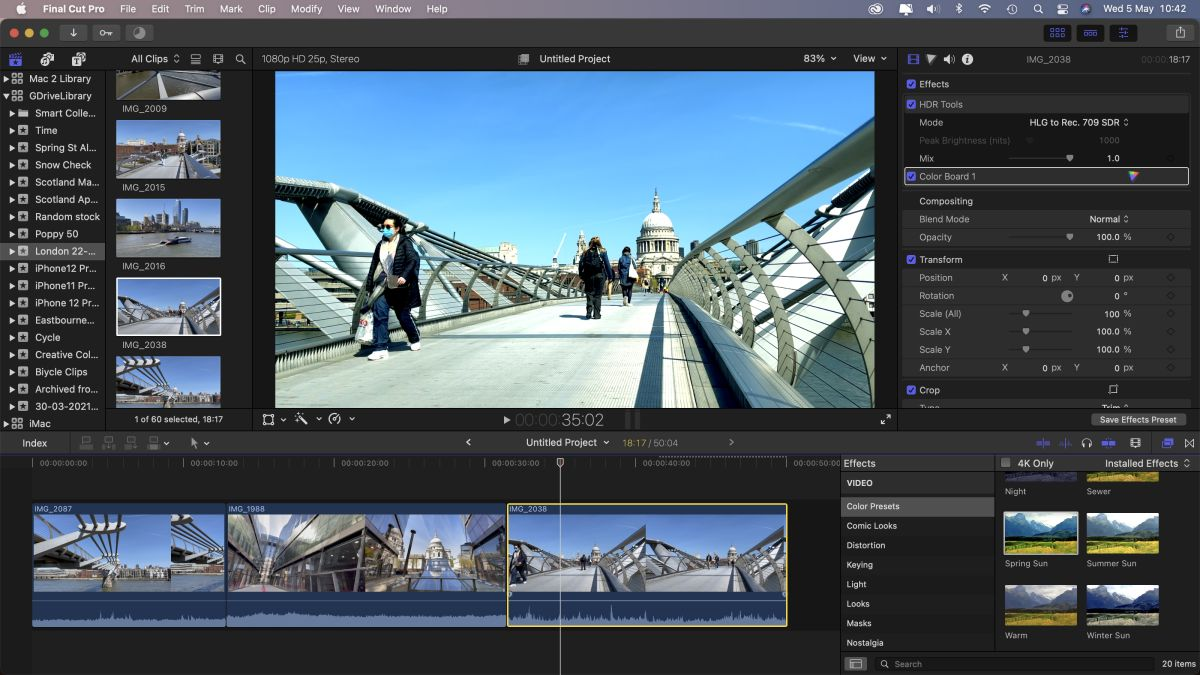 Final Cut Pro X eliminates the tediousness of routine activities like syncing several clips in addition to letting you grade footage and add imaginative effects. For instance, you might have used two or three cameras to record an event, like an interview, in order to get a variety of shot sizes and angles. The audio in these concurrent recordings can be used by Final Cut Pro X to automatically sync them all into a multi-camera clip. The multi-camera footage can then be added to the timeline, played, and switched between by pressing a number key as if using a vision mixer. You can view footage from one camera while listening to the highest-quality audio track.
The audio track of a show can be used to automatically create subtitles on social media platforms like YouTube. These frequently yield sporadic results, with words like "hermit" being translated as "Hermes," for instance. You can manually enter captions into the timeline using Final Cut Pro X's Caption tool, and you can export these precise captions in.srt format. Then, using the Closed Caption (CC) menu option, viewers can manually turn on and off a caption file embedded in your video show on Vimeo or YouTube.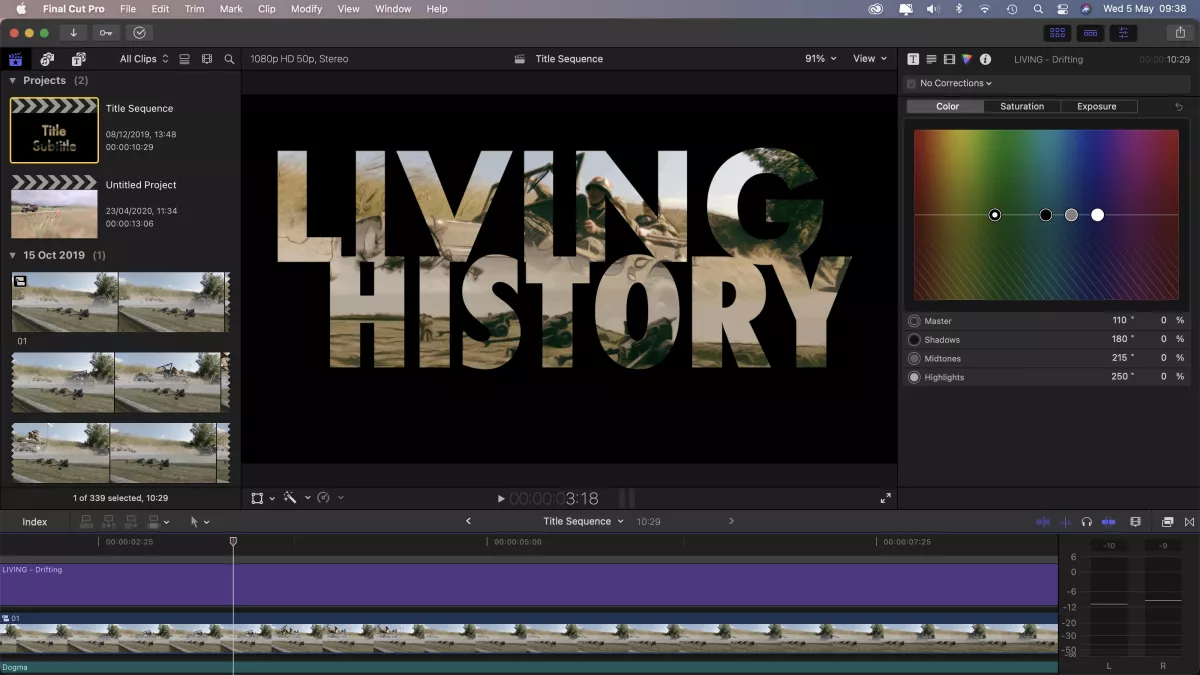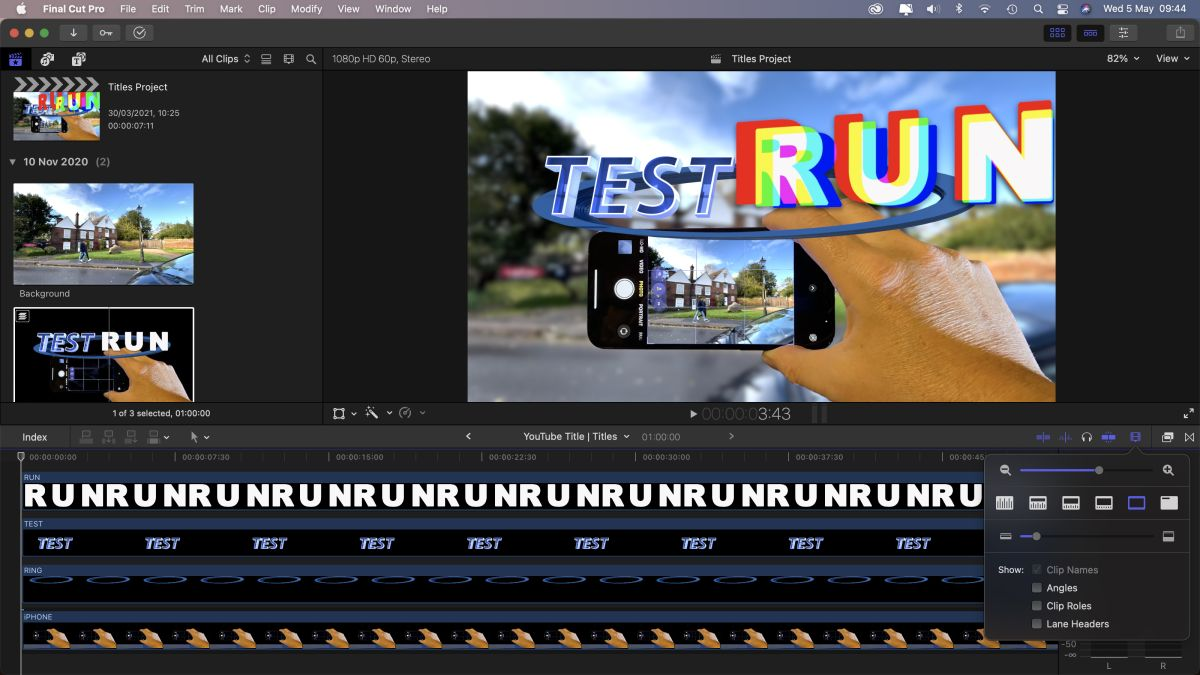 You may need to re-frame your edited 16:9 widescreen projects to suit the requirements of various social media platforms. For example in a Twitter feed a square-shaped video clip fills more screen space (and gets more attention) than a narrower widescreen clip. Cropping an edited horizontal project to a square or vertical shape can cause important details at the edge of the frame to become hidden. Fortunately the new Smart Conform feature can analyze every clip in a project's timeline and re-position them individually to include key details such as a subject's face.
---
Quality of results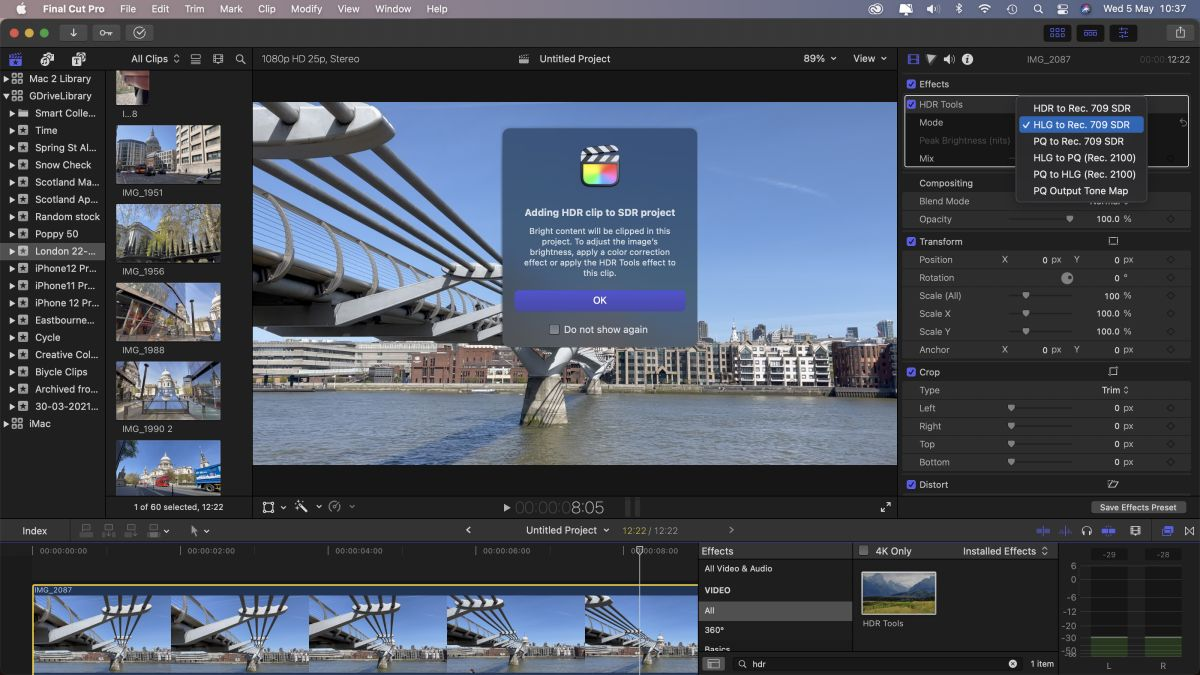 iMovie allows you to combine clips using green screen keying, but you have little control over fixing issues like background shadows that result in an uneven key. You may create more successful composite sequences with Final Cut Pro X's more extensive assortment of keying tools. For a cleaner key, you can use the sliders on the Keyer panel to fill in background voids and lessen the amount of green light that spills into your subject. For a more effective composite, you may also use matte tools to soften a harsh edge key around your subject and extend or contract it. Using hand-drawn masks with animatable control points, you may also merge footage from various levels. This makes it possible for you to create inventive split-screen effects like making one person into twins or even triplets quickly!
Final Cut Pro X is capable of handling a variety of professional video formats, including clips in 10-bit DolbyVision HDR that were obtained from an iPhone 12 Pro Max. On a non-HDR display, HDR clips appear overexposed and have garish colours. Drag the new HDR tool effect onto the timeline's media to assist your Mac display the colours and tones from an HDR clip. This generates a more natural spectrum of hues that you can export to any device or social media site, and it restores detail to the highlights.
---
Final Cut Pro X: Verdict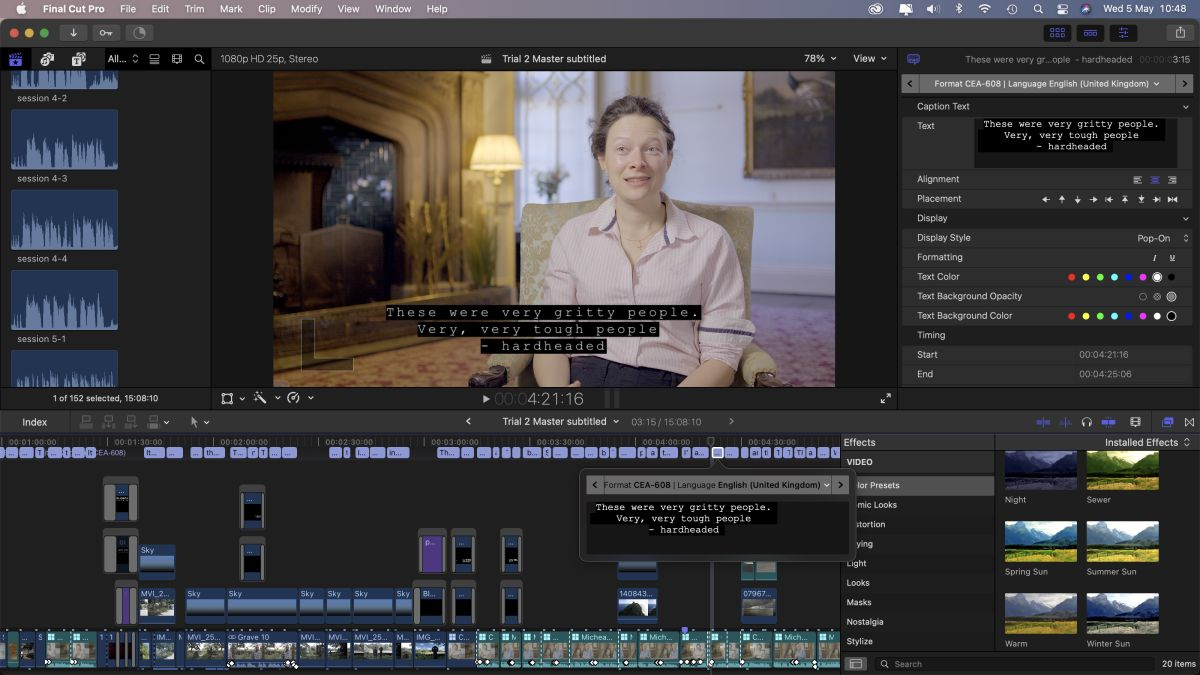 If you're an iMovie user, Final Cut Pro X will give you a familiar-looking workspace to get used to, making the learning curve for a new non-linear editing programme easier to climb. Compared to iMovie, Final Cut Pro X offers a far greater variety of preset titles, as well as many more drag-and-drop effects layers that may be customised to provide distinctive styles. Additionally, you have better grading control, the ability to lessen artefacts like picture noise, and access to more powerful compositing tools. When compared to trying to manually align them in iMovie, the ability to auto-sync independent audio and video clips saves a tonne of time. Your video projects will get started using iMovie, but to really take off, you'll need Final Cut Pro X's sophisticated toolkit.
Final Cut Pro
At least 50% off from FlexSub
Better, flexible and cheaper subscriptions for a wide range of services in just a click of a button.
Get started now